This idea of writing a blog post about old mangas popped up in my mind when I was organizing my old mangas. I am honestly surprised of how cringey and cliche the titles were. I mean, I remember I liked some of them but I didn't know it'll be that bad to hear it now.
Okay, so my obsession towards mangas started when I was 12. It then grew throughout my years in secondary school but somehow, the obsession faded away. And now, it's been years since I read or own a manga. In this post, I'm going to list down five of my 'old mangas collection'. 
1.
Daisuki Yo!! 
by Megumi Mizusawa 
This one is the first manga I bought when I was 12 (with only $0.74!). I just know that the english title for this is Dearest Love, though. It's about two friends that have a crush on the same boy. This manga is more to the friendship instead of the relationship. As I remember, I liked this manga a lot back then because it was good but I don't know if I'll still like it if I read it again now.
2.
Si Comel Lokek Yomogi
Vol. 2 by Arai Kiyoko
LMAO the title is so different from the cover than the one I own! Mine is Si Comel Lokek Yomogi which means 'the greedy, cute Yomogi'. Well… something like that HAHAHA. This one is about Yomogi who is very greedy (I actually didn't know she was a greedy girl when I picked it). The opening story of this volume 2, she was crying and I was so confused lol. Anyway, I bought the volume 2 because I didn't realized it was a series. (I'm so dumb) Fortunately, my manga hardcore friends own the other volumes so yeah, I borrowed it from them. 
3.   
Jiwa 16
 Vol. 2 by Aikawa Saki
Okay this might be weird but truth is, I was so hyped with this one lmao kill me… It started when my friend lent me the first book. I was very into that story that I bought myself the sequel, and of course I lent it to my friend (there, came the madness from the two schoolgirls lol). I don't understand why I liked this manga so much. It's about a 16 years old high school girl who fall in love with 20 something pop star guy, which I'm sure is above 25.
Well, I couldn't remember the plot clearly but ONE THING I remember is that, I felt triggered with the age gap like ISN'T THAT TOO OLD FOR A 16 YEARS OLD OHMYGOD. Now that I think about it, well… damn. This manga sure sounds like a problematic one. It is all SO WRONG. Who even allowed an adult dating a teen?! We were all stupid back in the days and we didn't know it was wrong but now that I know, I hate myself for this 💀
4.
Kafe Cinta Terpateri
by Mie Washio
OMG I liked this one very much! I like the cafe theme of this manga. It made me feel so dreamy! Yes, I remember the feeling and I miss it. (Ugh, I want to feel it again.) Man, I only bought this one because of the cover, not really care about the cringy title. Oh right, the title means something like 'the cafe that soldered the love'. Lmao it sounds so wrong I'm sorry I couldn't make good titles translation! Damn, I'm so bad at this.
But anyway, I think I will still like this one if I read it again. I don't remember what this is about but I know I'll still like it. Is that normal? 🙃 
By the way, every Washio Mie's mangas that I've read before were so great with all the cafe and the romance. Fluffy much. The cafe was so wonderful with the waiters' and the waitresses' work attic and the nice atmosphere in the cafe. Plus, the desserts looked so yummy! 🤤
5. My Secret Bodyguard by Kaoru
 
And this is the last one from the list! Okay I think this is the only and first manga with different setting I have. I mean, gangsters? Lol okay I did enjoy some parts of it. Guilty pleasure, maybe? *smirks… I'm not sure whether I like the overall story, though. The girl was saved by the leader of the gangster when she was bullied and then the leader just took her and made her to be, like, his cooker..? HAHAHAH OH SO CLICHE! Well, this one have a sequel and despite the cliche-ness, I do want to read it but haven't got the chance to get my hands on it yet.
Anyway, this manga was given from one of my friends back home. We weren't close but somehow, she bought this for me while visiting another state. How sweet, right?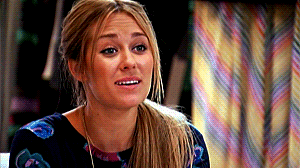 I wonder how's she doing now and I hope she's okay there.
Well, there goes the five mangas I read when I was obsessed with it. I'll be continue it with part 2, though. Thank you for reading!
Do you read mangas? If so, what's your favorite and what mangas are your guilty pleasure?
💝✨